Client-Agency relationship is a delicate dance that requires communication and mutual respect. As 2020 is around the corner and we are all on the verge of taking our annual break, we thought it would be a good time to sit down and reflect on the year that past, not only on a personal level, but also on an "OH SO NEEDED" business perspective.
It will be no breaking news telling you that running a business is no picnic, but as we end up this year 2019 slightly burned out and needing a good old break from everything, we thought it would be a good idea to share some of our observations and thoughts on some of the dysfunctions of our industry… and the entire service industry for that matter.
For those of you who have been following us for a while, it will be no surprise to know that we tell things as we see them – even if it is usually the norm to be quite hush hush and silent about those things. Being a business with purpose, focused on improving our society, working and economic conditions, it would actually be completely against our values to remain silent. And this year, after much internal debate we decided it was time to speak out about what looks to us as very dangerous industry dysfunctions.
1. The pitching anomaly
So, we've got an important question for you…. when you go to a restaurant, do you ask for a free trial dinner before you actually come to eat at their table? Our guess would be, you don't. The normal process would be that you would look around on internet for good restaurants, or ask your friends for recommendations, maybe look through reviews and pictures of the food until you make a booking and come to enjoy your dinner. Isn't that right?
Even when you plan a wedding, you would pay for supplies for your trial dinner, maybe not the entire cost, but you would definitely pay for the basic costs. So the other question we have for you is this one: WHY WOULD IT BE ANY DIFFERENT FOR COMMUNICATION/ DESIGN/ ADVERTISING AGENCIES?
Why would we be asked to put together an entire strategy, various options of designs and flash it out to different collaterals, spend hours printing pages, signing release documents, run to a mailbox to drop it off by a set time on the clock, prepare another presentation, go in front of an entire jury just to get a chance to be selected? And most importantly do this entire process FOR FREE, sometimes just to be put on a roaster where maybe some day we might get selected to do something. How does this make any sense?
Pitch processes put a strain on resources & endangers client timelines
To understand this, you need to understand what a pitch process entails for agencies. Any sort of pitch, whether it is purely strategical or involves design, requires resources, and quite a lot of it. Sometimes pitch requirements are so enormous that you will need to put your entire team on it for over a week. If you just started out and are looking for a budget to kick things off, you might have the luxury to do that, spend plenty of time working on your proposal and submit all the administrative documents. But, if you are a running business, dedicating this kind of resources to a non-paying project means one of two things: either you kill your team by asking them to work over time to make space for the pitch submission, or you kill the timeline of your paying projects as you cannot create time out of thin air.
Pitch processes increase the price of agencies
Resources means costs, if you haven't read our article about the price tag on our brains – I strongly suggest that you do. So, when we participate in pitch processes where we have to dedicate resources for free in order to MAYBE win a project that might get us to the following month, this resource cost needs to be accounted for somewhere. Where, you might ask? Well, in our rate card prices. We can sense the shock you might be feeling right now, but of course. How else can we pay the teams who are working on your free pitches? Behind each person putting their thoughts and efforts in pitches there are salaries, costs of infrastructures, taxes, etc. The time agencies spend on free pitches needs to be covered somewhere and the truth is, the more time is dedicated to pitches, the more prices of deliverables increase.
Pitches are unnecessary and abusive
Yes, yes, we are not supposed to say this as pitches are commonly accepted methods within our industry – however slavery was also a common way of life back in the days, yet we can all agree it was not a good thing. The truth is pitches are unnecessary and abusive. Mostly they are justified by statements such as "I need to know if you have the creative capabilities" – well, portfolios are here to show just that. At Lime Agency we have had over 140 clients and twice as many projects to showcase, some of which are readily available on our website projects display. We believe they are more than sufficient to demonstrate our capabilities in both strategic & design thinking, and should this not be enough we also have hundreds of client testimonials that can support the quality of work that we bring. So, if you need a quotation, to discuss costs or methodologies, we understand and are here to help, but please do tell us why pitches are so absolutely crucial for you to make your decision?
In fact, it is our deep belief that pitches create a difficult precedent in the client-agency relationship as it means this relationship starts off with an abusive demand. We know it takes a village to create change in an industry like ours, and honestly when you are an agency trying to survive, pitches seem somewhat inevitable, but anger is rising, agencies are standing up like with this "world's worst RFP" video. In a world where each individual struggles to find a work-life balance and healthy working relationship it seems free pitches still remain an ancient practice and it is our hope that 2020 will revive the debate of paying for pitches.
2. The respect reaction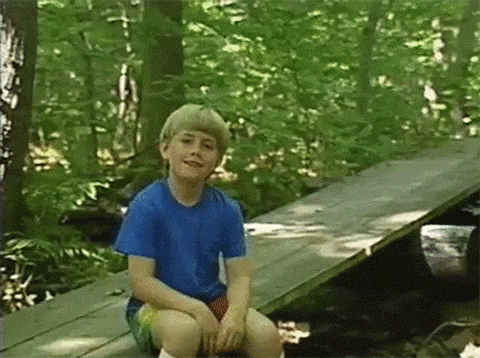 One of the thing that was very close to our hearts from day 1 was to work with our clients as real partners. This is the client-agency relationship we wanted, and we are proud to say that in most cases we did achieve it. It usually leads to thriving  relationships and business results where we achieve great things together and in mutual respect. Yet, this mutual respect is not always present and we are sad to say this is especially true in pitching or even in quoting situations.
The no response situation
Do you know how it feels to spend 1 week preparing a kick-ass strategy deck with moodboards, costings, involving over 3 persons in the agency, send it in stress to meet a specific deadline and not even receive an acknowledgement of receipt? Or, say 1 week or 2 weeks later, when you send not 1 but 2 or 3 chasers, being faced with utter silent? Unfortunately we do know how this feels and it feels disrespectful to our work, to our commitment and to us as human beings. Everybody in this life is busy. We were busy when you sent out your request for quotation, or your request for proposal, we were busy and we made time to answer you and put together the proposal you needed. Please, please, please, please, we beg you to at least take 5 minutes of your time to thank us for submitting the proposal and to let us know about the status of decision.
The hanging thread experimentation
Unfortunately, being left hanging on a thread is not an uncommon situation. It has happened so often that we stopped counting. Picture this, you participate in a free pitch in which the client has originally committed to a certain decision timeline. You rush to submission (can't stress enough how much stress this puts on our teams) and then you are left hanging on a thread. No decision is taken, or it keeps being pushed back, in the worst case scenario, they ask you for additional submission, additional presentation, which means additional time, resources, and then… still nothing. Yet, important business decisions depend on this yes or no answer, hiring new people, reorganising your teams. Yet, when the project gets confirmed (if approved) on your side, you will have to abide by timelines and delays will not be met with kind understanding.
In client-agency relationship, there is one factor that is crucial to understand: everybody is human, everybody makes mistake and everybody is trying to do their job in the best possible way they can. It is our belief that with this core understanding many hiccups, mistakes and difficulties encountered in the course of a project could be easily resolved through communication and mutual understanding. Most projects run perfectly smoothly but sometimes, unexpected things happen, a bug on a website, a typo everybody (client & agency alike) missed out, misunderstandings, or anything to that effect. In this case, it is not really about the issue, but the way we all try to resolve it as a team that counts. We are all in to accept our share of responsibility if it so happens but we will not be bullied. In a client-agency partnership relationship, it's a give and take situation, sometimes we'll give more than what we were supposed to, sometimes we'll help rush things if you have an important meeting that is brought forward unexpectedly, sometimes we'll absorb your brief mistakes – because your wins are also our wins. But if at the first hiccup on our side you try to bring us to our knees, the trust in our relationship will be broken. Like in any relationship, we expect respect, empathy, kindness and mutual understanding to be key.
3. The delay equation
It is a truth widely accepted that agencies live and die by deadlines. We make promises and we hold up to them. If we realise we can't make it because the quality of design is not there yet or because we are faced with emergencies, we let you know. We inform you, we discuss on what could be an acceptable timeline and based on your answers we plan our studio.
Planning is actually an essential part of agency life and how we manage resources and projects. Usually as a first step of your project, your project manager would send you a project timeline to agree to based on a final deadline you would have communicated or discussed with said project manager. Once we have mutually agreed to that timeline, all the project variables will depend on it. And what does it mean? It means that on our side we will make sure to plan resources to deliver designs and progress on time, but it also means that if you are late in giving feedback, the next delivery will also be late – and more often than not, we will not be able to absorb your delay in our timeline because that would mean asking our teams to work overnight which is not really something we wish on anybody.
This is why if you feel timelines are not going to be possible to maintain on your side, we really urge you to contact your project manager and discuss on how to manage the situation. What is doable for you? What is the hold up? Sometimes we will even suggest ideas on how to manage that or offer to present early stages designs to all your stakeholders at once to help you. We keep repeating this, but any project is a team effort and we are in this together. However if you ask us for impossible timelines, we will tell you and propose something that we know we can hold up to.
4. The pricing paradigm
With an increasing number of agencies out there and a wider access to freelancers, it seems prices for branding/ campaigns/ strategies/ collaterals, etc are plummeting down. But there is a price to quality and it is my core belief than more often than not, spending less costs you more. From our experience you can only pick one of the two elements in the above triangle depending on the results you are looking for but we believe in the quality of work, advice and support we provide to our client and will not get into a war on price. However, we do use our conversations to identify the needs of our market which has led us to create 2 offerings that answer to pressing demands of our clients:
The JUICER – a unique work format born from fast moving markets that have put our clients in situations where they needed to launch new brands/ answer to specific issues/ adapt to new market paradigms extremely quickly and qualitatively. This format allows us to develop a brand identity from scratch/ create a website or design a campaign in ONE SINGLE week, with deliverables 80 to 90% ready by the end of the week. It is fast, it is extremely qualitative, but it requires deep commitment from our client as well, and it won't be cheap.
LIME ZEST – based on circular economy in the design industry, it is THE answer to cheap and fast design that is still highly qualitative. But most importantly it is a platform that will change your business and will support your enterprise creation from ideation to execution – coming to you soon in 2020, and one of the projects we are most proud of this year.